Automatic Screen Printing Machine for Spot UV varnish
Automatic screen printing machine + UV Dryer + Sheet stacker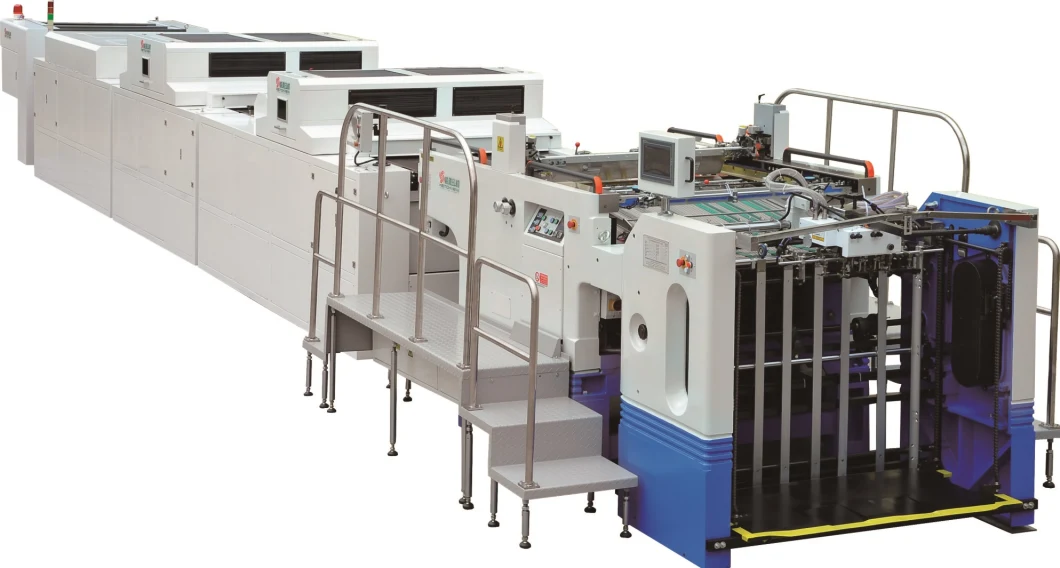 1. Automatic screen printing machine
Brief Introduction
GST Series Automatic Stop-cylinder Screen Printing Machine are upgrade models from Rotary Cylinder Printing Machine recent years. This kind of machine has adopted classical "Stop-cylinder" printing movement instead of the original "reciprocating movement". Therefore, it not only ensures the paper accurate position before scratch- print, but also reduce the producing waster rate. Besides, there is little impact with such high speeds and revolving, which also improves the register precision.
Technical Parameters
MODEL

GST-720

GST-800

GST-1020

GST-1050

Max.Paper Size(mm)

720×520

800×600

1020×720

1050×750

Min.Paper Size(mm)

350×270

350×270

560×350

560×350

Max.Printing Size(mm)

720×510

800×590

1020×710

1050×720

*Paper Thickness(g/m2 )

90-250

120-250

90-350

90-350

*Printing Speed(p/h)

500--3000

600-3000

600-3000

600-4000

Screen Frame Size: (mm)

880×880

1070×1070

1280×1140

1300×1170

Total Power:(kw)

8

11

15

15

Total Weight:(kg)

3500

4000

5500

5500

Dimension(mm)

3000×2300×1700

3500×2480×1710

3900×2900×180

0

3800×3100×1800
Main Features
1. Driven by variable frequency brake motor, the whole machine is operated under the centralized control of Mitsubishi PLC. The WEINVIEW-touch screen operation interface displays all functional data, making printing operation more simple and convenient;
2. Adapt the Japan KEYENCE automatic optical fiber positioning detection, in case of, paperless and paper stuck, automatically rises and stops to reduce printing paper waste;
3. Full alarm system to prompt operators to carry out exact troubleshooting, making maintenance easy and fast;
4. The whole electrical components are imported from Schneider, Mitsubishi, Omron, which greatly improves the stability of the electrical system and reduces the maintenance and overhaul
5. The printing cylinder is made of stainless steel 316L, which is precise and durable. Flexible design of the elastic range of the paper teeth, convenient for the printing of different thickness of paper at any time;
6. The exit paper board can be turned 90 degrees, which is easy to clean screen. Screen can be adjusted up and down, front and back, right and left position
7. Centralized lubrication control system: main drive parts are lubricated automatically, which can effectively extend the service precision and machine life. Most of the bearings are used from NTN and NSK brand
8. All pneumatic components adopt Japanese SMC brand, air pump adopts Backer brand from Germany;
9. The squeegee and feeder table are all precisely controlled the Yaskawa frequency
Details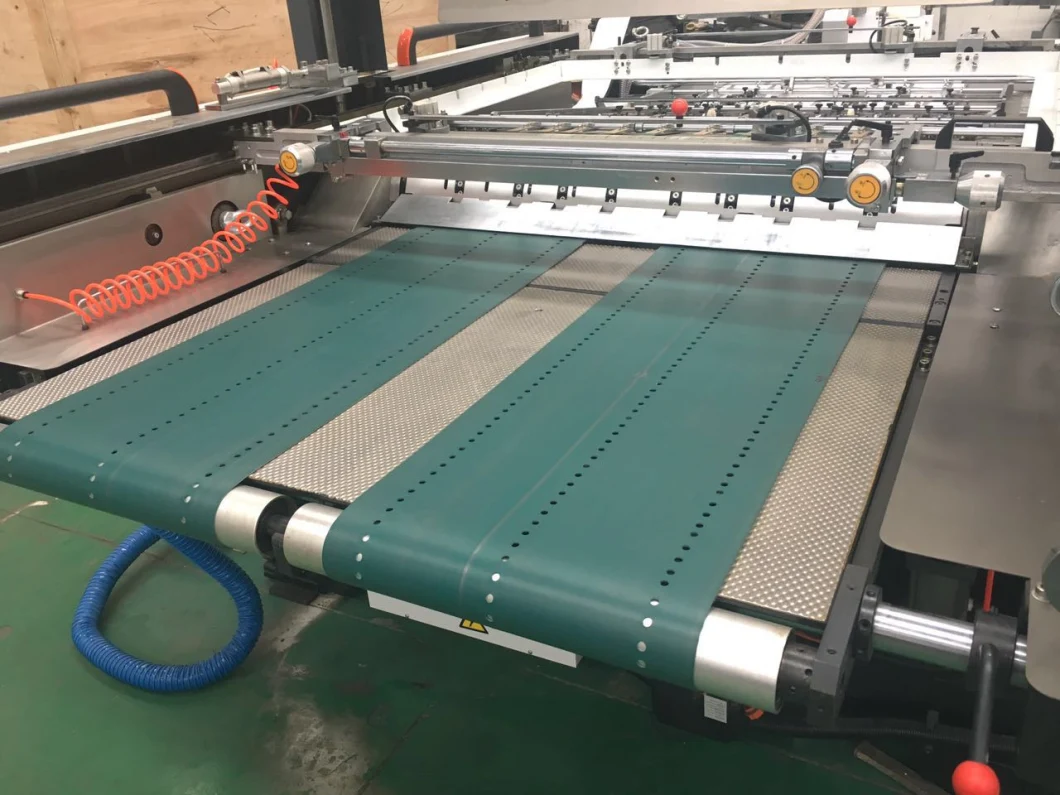 Double vacuum conveyor belt, suitable for different sheet size, avoid the damage to sheets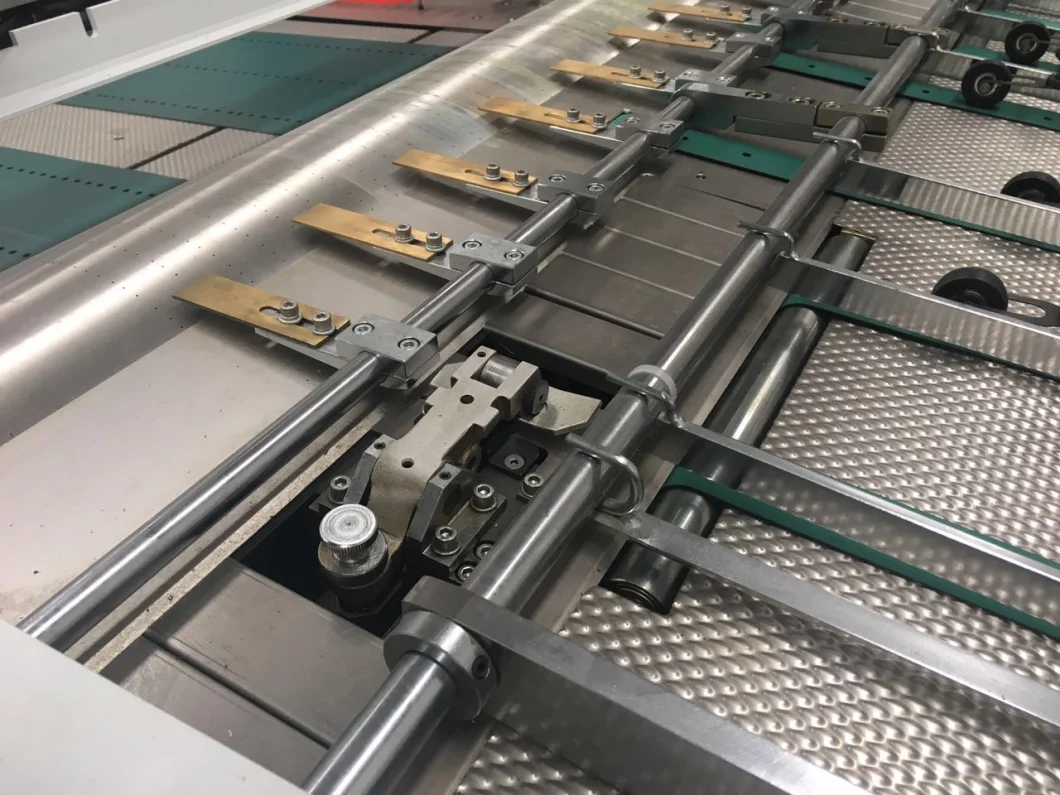 New designed pull and push lay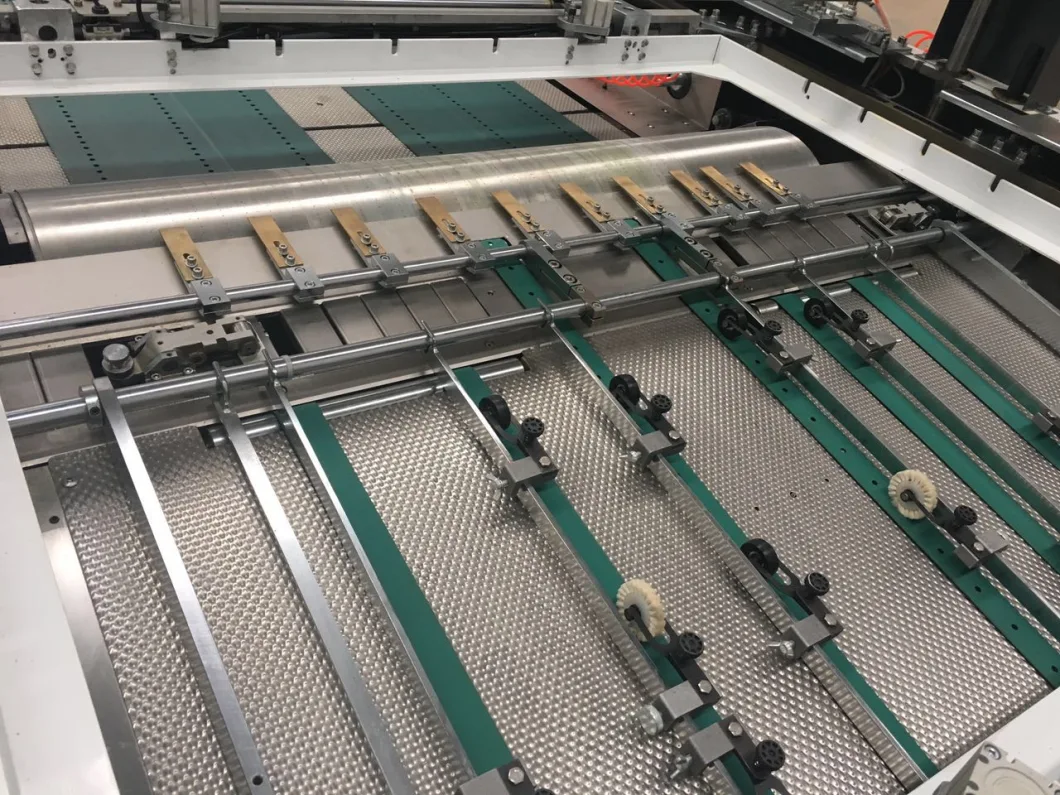 Imported stain steel delivery board, less static and friction. Rubber and the nylon wheel are suitable for the thin and thick paper adjustment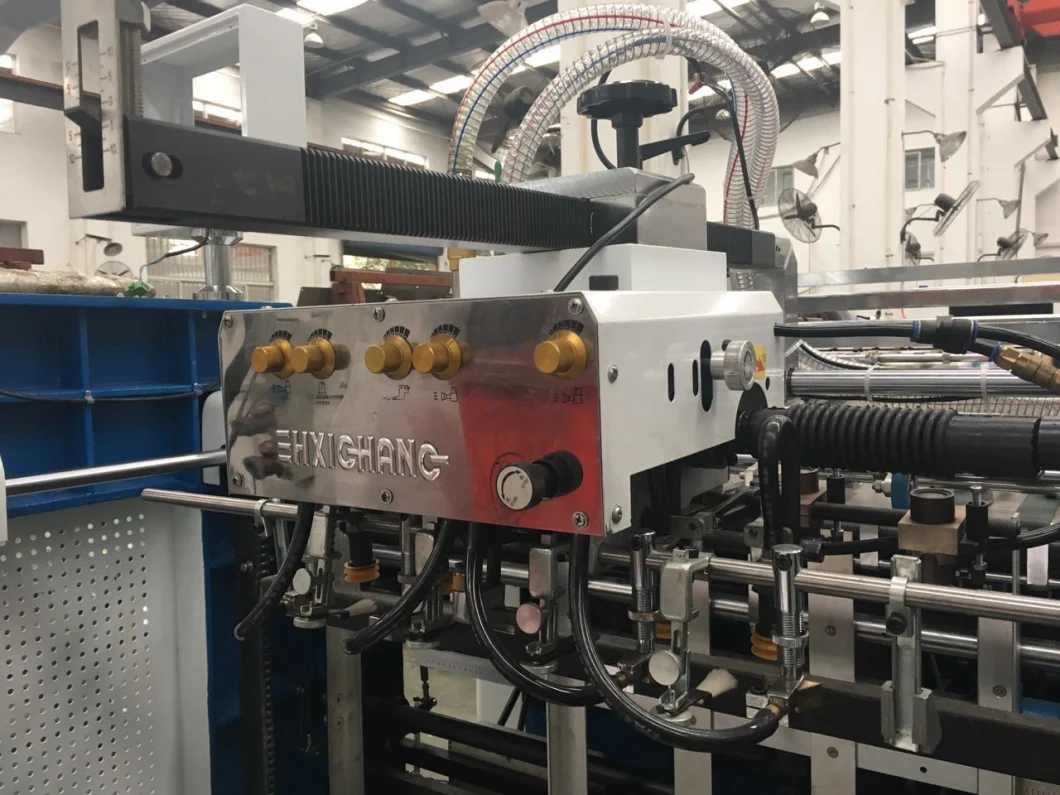 Four suction and four delivery feeder system, double layer suction cup to make it stable delivery even if the sheet is uneven.
Backer vacuum pump from German, large air volume, long life, stability and reliability

Panasonic PLC, German Muller electrical system, Yaskawa inverter, to ensure the reliability and stability of the system, the redesigned operation panel operation more convenient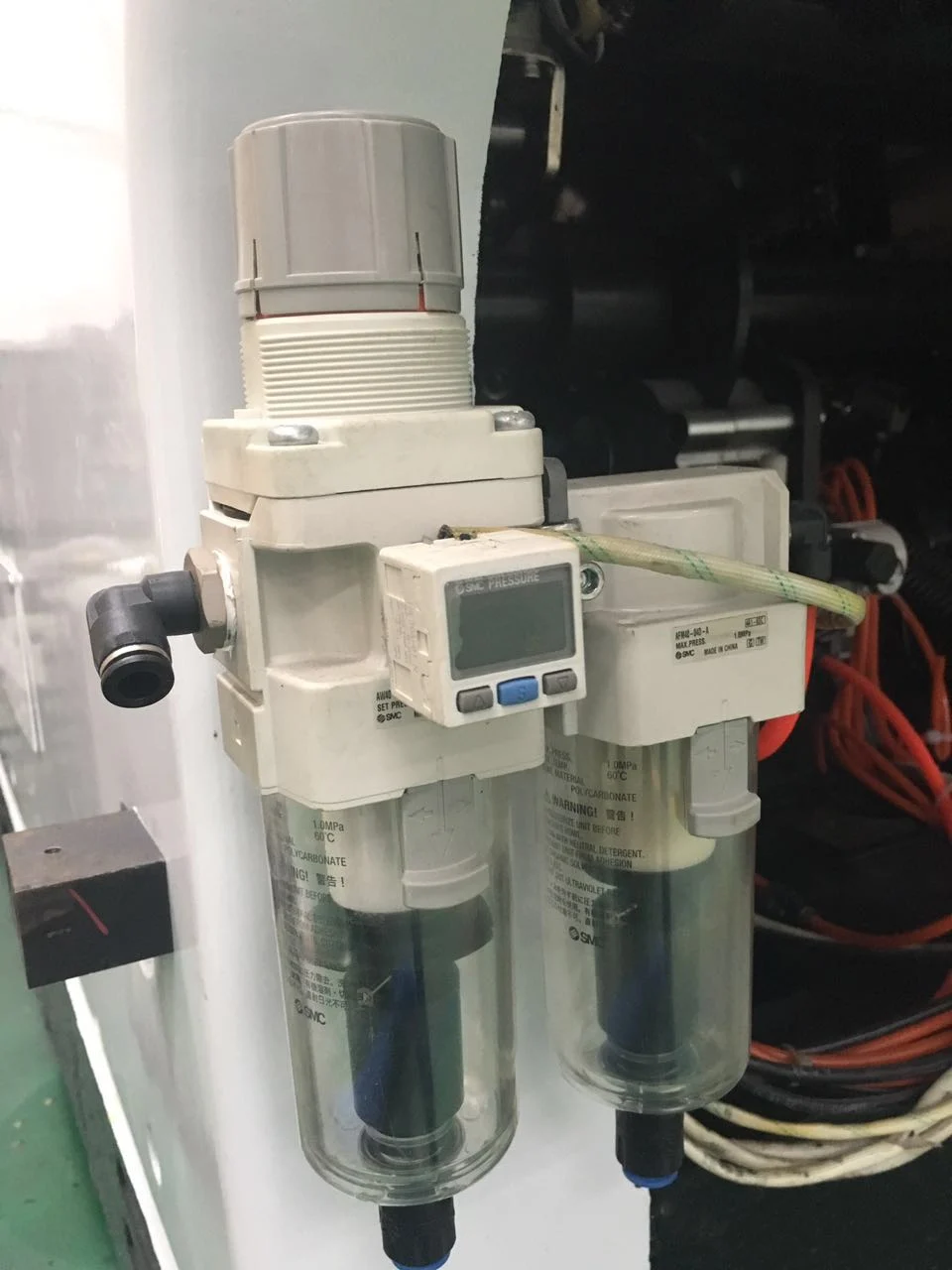 SMC and KOGANEI pneumatic system have reliable performance and long service life.
2. UV Dryer (Option: Air cooling system)
GUV(GUV/IR) series UV Dryer
The dryer is widely used for drying UV ink printed on paper,PCB.PEC and nameplate of instrument printing etc.
Features:
1.
It uses special wave length to solidify the UV ink. Through this reacting, it can give the printing surface high hardness, brightness, anti-attrition and anti-solvent
2.
The convey or belt is made of TEFLON imported from American; it can endure high temperature, attrition and radiation.
3.
The stepless speed-adjusting device makes driving more steadily. It can be available to many printing modes whatever handwork, semi-automatic and, high-speed automatic printing.
4.
Through two sets of air-blower system, the paper can adhere to the belt firmly.
5.
The machine can work in many modes: single-lamp, multi-lamps or half-power solidifying etc, which can save electric power and extend the lamp's life.
6.
The machine has stretching device and automatic rectifying device.
7.
They can be adjusted easily.
8.
There are 4 foot-wheels fixed under the machine which can move the machine easily.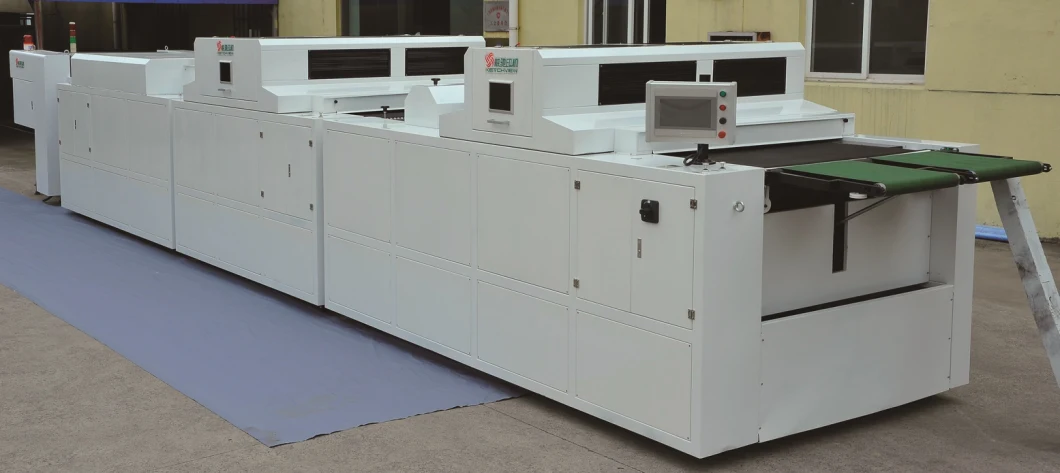 Technical Parameters
Model

GUV/IR900

GUV/IR1050

Max conveying width (mm)

900

1150

Conveyor Belt Speed (m/min)

0-65

0-65

UV Lamp'sxQTY (kw xpcs)

8x3

10x3

IR Lamp's

xQTY (kw xpcs)

1x3

1x3

Total power (kw)

33

39

Total weight (kg)

1000

1200

Dimension (mm)

50000x1600x1300

50000x1800x1300
3. Sheet stacker
GSZ sheet stacker is one of accessorial equipment to automatic cylinder screen printing machine, It is used to collect and pile paper which can improve you product efficiency.
Features
1. This machine is made up of input-bracket mechanism, pushing-paper mechanism, piling-board up-down mechanism and electric control system.
2. Input-bracket mechanism contains conveyor belts and blowing device. The conveyor belts are drove by motor, which speed is adjusted by transducer.
3.
The blowing device is used to blow-up the paper to move a distance after leave from the belt. The paper will continue to go ahead by the air flow. Then the blowing is shut off, the paper drop down to the piling-board.
4. The pushing mechanism is drove by pneumatic cylinder. The position of the cylinder is adjusted easily, so as to suit for different size papers.
5. Piling-board up-down mechanism is drove by four synchronous chains from electromagnetic motor. The board can be stopped accurately with a certain level.
6. Electric control system is controlled by PLC. The system is convenient and safety.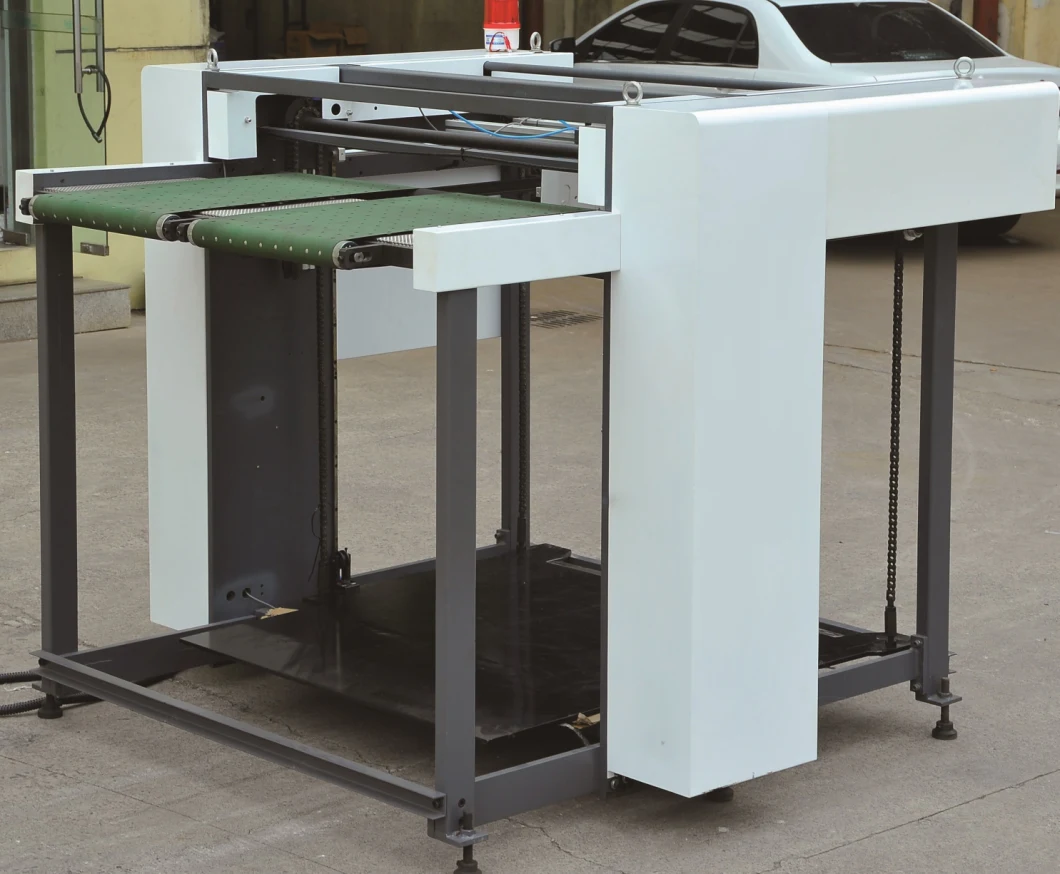 Technical Parameters
| | | |
| --- | --- | --- |
| Model | GSZ900 | GSZ1050 |
| Max paper size (mm) | 900X650 | 1050X760 |
| Min paper size (mm) | 400X300 | 550X350 |
| Max Pilling height (mm) | 600 | 600 |
| Total power (KW) | 1 | 1 |
| Total weight (Kg) | 600 | 700 |
| Dimension (mm) | 2000x1900x1200 | 2400X2100X1200 |
Application

About us
Shanghai Ketchview Printing Machinery Co., Ltd. is a specialized manufacturer of screen printing machines. As a member of SGIA ,in China, the main products include automatic cylinder screen printing press, such as GSP series (reversible-cylinder press) and GST series (stop-cylinder press), GSB Series semi-automatic series and other IR, UV dryer series. Consequently, we are able to supply more than 4 series products, which include more than 30 models.
Relying on the efforts put into research and development of innovative products, we can produce various kinds of new models used in different fields to better satisfy customers' changing needs. Moreover, we have many excellent professional engineers, technicians and seasoned workers engaged in manufacturing, assembling and service implementation. Additionally, our products are widely used in many fields such as packaging, advertising, glass, ceramic decal and PCB printing. The electric equipment are all from the Europe and Japan, which help us maintain stable functions and superior quality. As a result, our products are selling well in the international market, and we are advancing into the global market drastically.
Providing 'Quality Products, Excellent Service, Competitive Prices and Prompt Delivery', we are now looking forward to even greater cooperation with overseas customers based on mutual benefits. Please feel free to contact us for more information.
Packaging & Shipping& Trade Term
Standard export cases.
Customized packaging can be available.
By Express By air By sea
Ex works, FOB, CIF, CFR etc
FAQ
1. Q: Are you a manufacturer or trading company?
A: We are manufacturer, certified by SGS
2. Q: What's your MOQ?
A: One set.
3. Q: What's your payments terms?
A: T/T, L/C....
4. Q: Loading Port
A: Shanghai Port
5. Q: How about the warranty?
A: 12 months warranty since installation.
6. Q: What's the delivery time?
A: Normally 60 days, but also depend on the order quantity and production schedule
7. Q: Can you do OEM brand?
A: Yes, welcome.