Product Description:
2ml Injectable Hyluronate Acid Facial Dermal Filler Remove Facial Wrinkles
The Skinject range has formulations to treat everything from fine lines to deep folds and wrinkles. Skinject is a hyaluronic acid filler which is smooth and long lasting. During the treatment your physican will inject the gel under your skin using a fine needle. The gel will then fill facial lines and wrinkles or add subtle volume.
If you are looking for making your skin smooth, soft and toned, Skinject helps to attract and hold moisture within the skin to restore a healthy natural growth.Your physician can treat your hands, neck, face and décolletage with Skinject also features an antioxidising agent, helping to prevent the build-up of free radicals in the skin, so the effects of your treatment can be prolonged.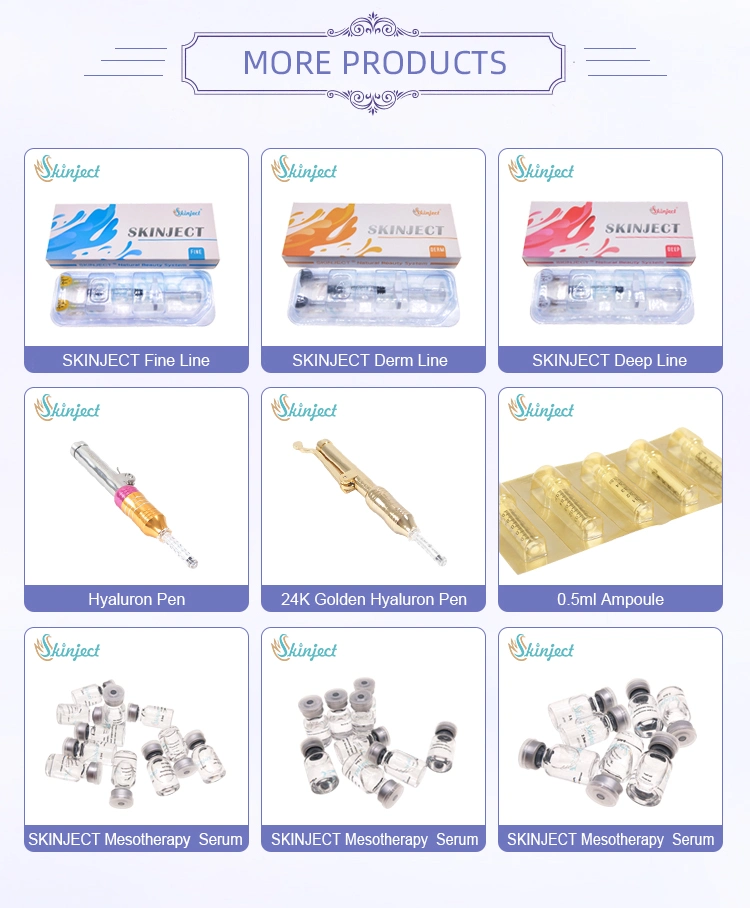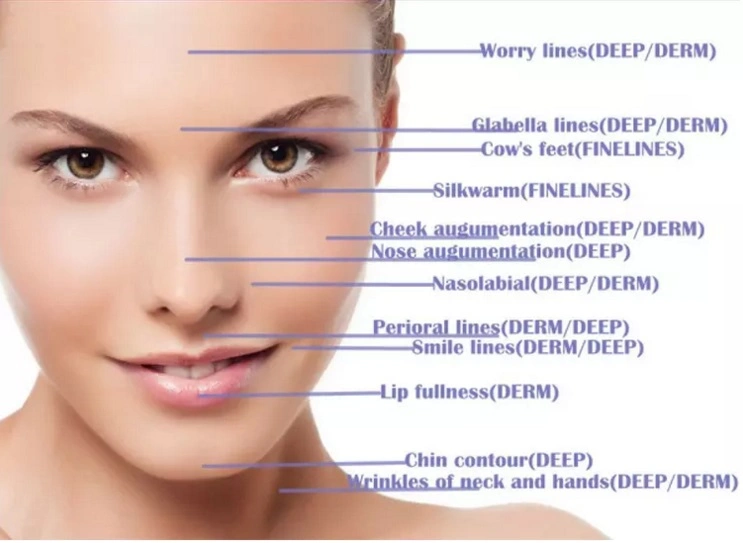 Skinject® Hyaluronic Acid Injectable Dermal Filler Description

Non-animal cross- linked hyaluronic acid

Fine

Derm

Deep

Sub-Skin

Concentration of HA

24mg/ml

24mg/ml

24mg/ml

24mg/ml

Approximate Number




of gel particles/ml

200000

100000

10000

5000

Volume of syringe

1ml/2ml

1ml/2ml

1ml/2ml

10ml/20ml

Duration

6-18months

6-18months

6-18months

8-18months

Storage

Room temperature, avoid from direct sunlight. 2~30ºC cold storage, do not freeze.

Characterics

Non-allergic, Rare side effects, Strong anti-degradation capacity, Stability, Smooth,

Soft
What types of dermal fillers are there?
Hyaluronic acid fillers: The hyaluronic acid fillers are sterile, clear, dermal iller gels made of chemically modified hyaluronic acid. Hyaluronic acid is a naturally occurring substance found in the fluids surrounding cells and tissues. Hyaluronic acid is found in the human body in the skin, cartilage, joints and the eye. In skin tissue, hyaluronic acid fills the space between collagen and elastin fibers. The role of hyaluronic acid in skin is to deliver nutrients, hydrate the skin by holding in water and to act as a cushioning agent. Hyaluronic acid is hygroscopic which means that it draws water very strongly to it, yielding a larger volume effect than the material would have by itself. Made from highly purified natural hyaluronic acid, the gel is gradually absorbed by your body through natural mechanisms.
Detailed Images:


Skinject® Sub-skin 10ml/20ml


Ingredent: Cross-Linked Hyaluronate Acid Gel




HA Concentratian: 24mg/ml




Particle Size: 0.5-1.25mm




Duration: 8-12 months




Function: Creating or restoring lost volume,such as the cheeks and chin,local depression and soft tissue,buttock augmentation,etc.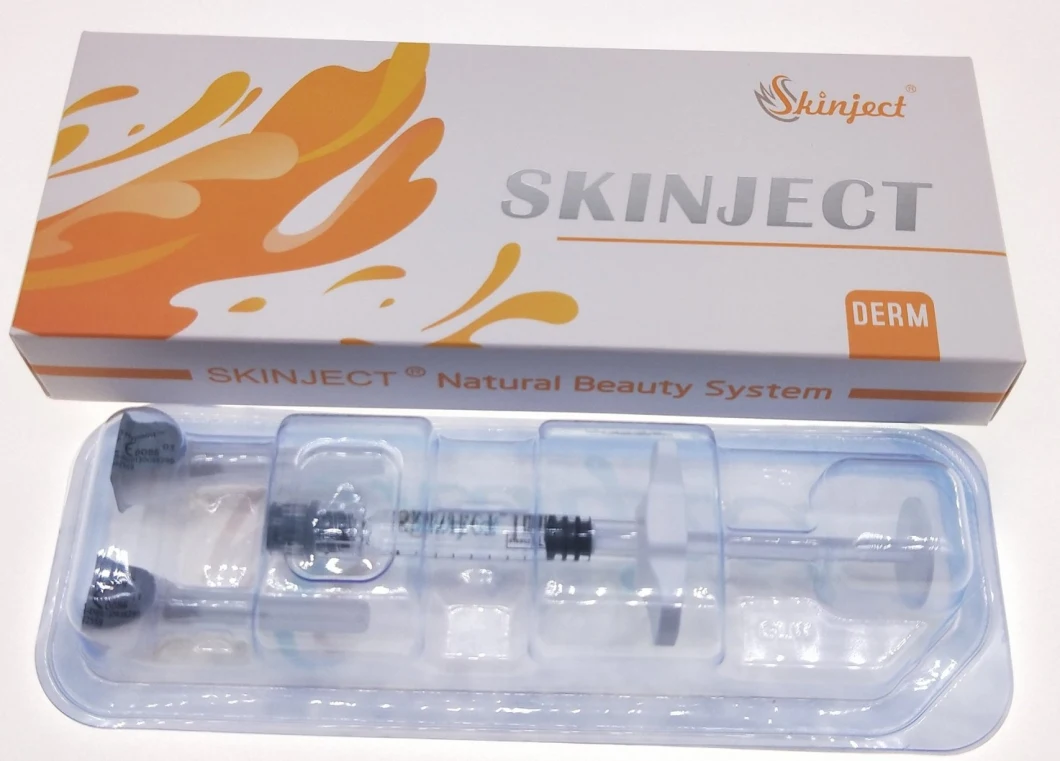 Skinject® Derm 1ml/2ml
Ingredent: Cross-Linked Hyaluronate Acid Gel
HA Concentratian: 24mg/ml
Particle Size:0.15-0.28mm
Duration: 8-12 months
Function: Correction of medium wrinkles,skin folds,lip augmentation and definition,etc.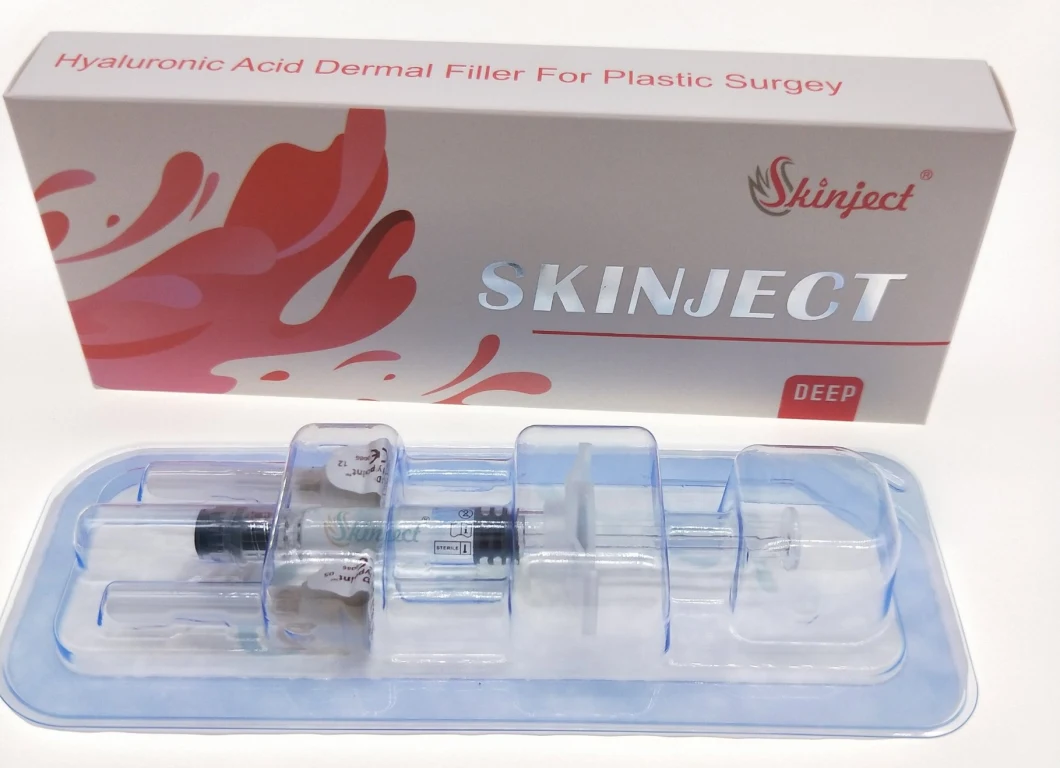 Skinject® Deep 1ml/2ml
Ingredent: Cross-Linked Hyaluronate Acid Gel
HA Concentratian: 24mg/ml
Particle Size: 0.28-0.5mm
Duration: 8-12 months
Function: Fill deeep wrinkles,like nasolabial folds,shape facial contour,chin and cheek augmentation,etc.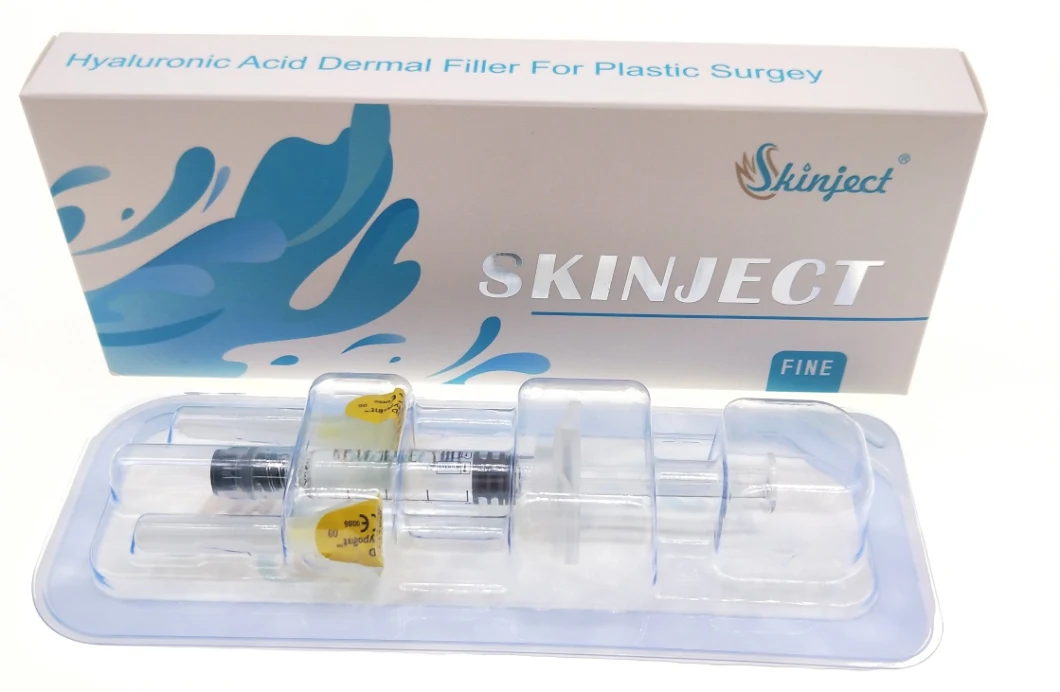 Skinject® Fine line 1ml/2ml
Ingredent: Cross-Linked Hyaluronate Acid Gel
HA Concentratian: 24mg/ml
Particle Size: 0.10-0.15mm
Duration: 8-12 months
Function: Fill superficial lines and wrinkles,forehead wrinkles ,crow's feet,perioral lines,oral commissures,etc.
Before & After:
There are three main factors that play important roles in how long the product last. They involve:
The doctor: The technical ability of the doctor
The patient: How active the facial lines are (smokers pout more) and how the patient breaks down or metabolises the gel product
The product: Good products normally show good, long-lasting results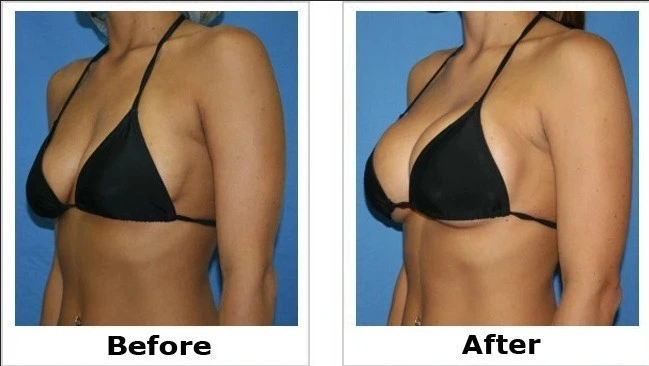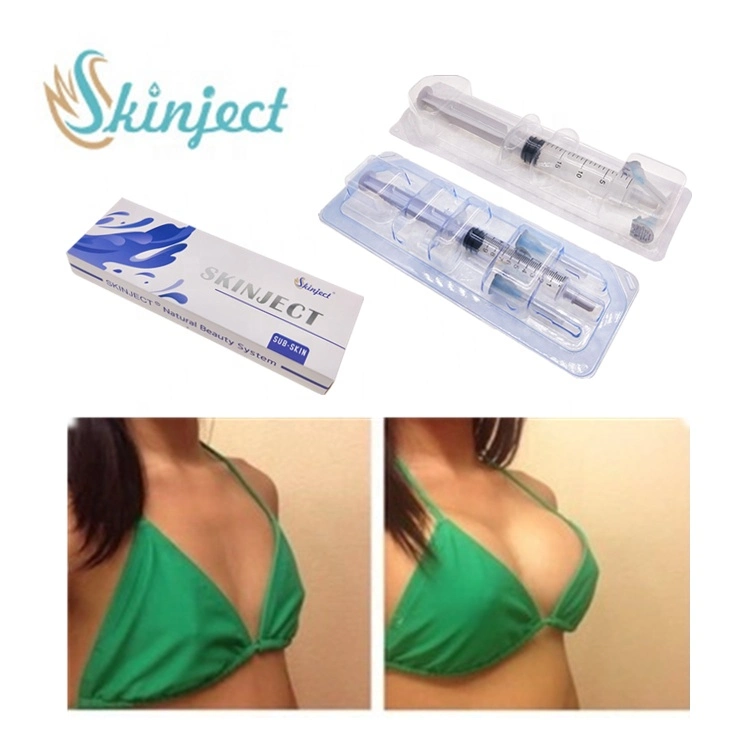 Not all patients are suitable candidates. Common reasons include:
Unrealistic expectations: Patients may have unrealistic expectations or may request large lips that detract rather than enhance one's beauty and facial proportions.
Cold sores: If you have a history of cold sores, fillers may cause them to break out. It is recommended that you take anti-herpes medicine a few days before treatment.
Pregnant: Fillers should not be used if you are known to be pregnant.
Certifications:

Packing & Delivery:


Package Meas:
Selling Units: Single item
Single package size: 23X8X3 cm
Single gross weight: 0.2 kg
1.One Prefilled Syringe with Two Sterile BD Needles
2.One syringe and two needles in a PVC Blister. 3.Aluminum foil + Carton
Delivery & Payment:
☆Delivery:
By Express, DHL, Fedex, UPS etc( 2-5 days after payment)
☆Payment:
T/T, Western Union, MoneyGram, Paypal, RMB etc
Our Conpany: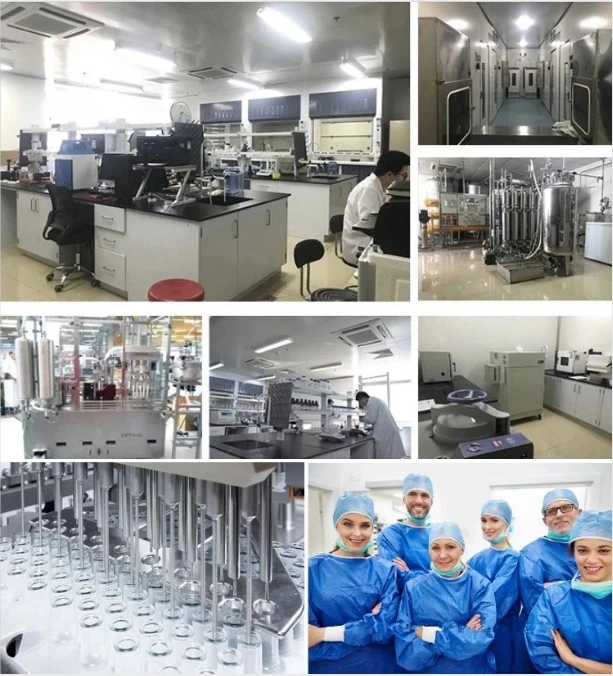 Professional Hyaluronic Acid Cross Linked Dermal Injection Filler Company
kinject is a professional company focusing on the development of medical and treating signs of aging.They are composed of cross-linked hyaluronic acid from a non animal-based HA gel. The gel is clear, cre developed to smooth outlines and wrinkle, shape facial contour and add volume to lip.
FAQ:
1.What are the benefits of Skinject Injectable Dermal filler?
Skinject Dermal Filler are an injectable form of naturally occurring, based on biodegradable, nonanimal hyaluronic acid and are biosynthtically produced. There is no need for allergy testing.
Skinject Dermal Filler injections provide an easy way to reduce the appearance of facial wrinkles, stimulate the collagen synthesis and smooth the skin for a naturel youthfull look and immediate visible effect.
2.How are Skinject Dermal Filler products injected?
The procedure is simple and takes no longer than 30 minutes.Depending on the area to be treated, a small local anaesthesia could be performed to increase your comfort. Skinject fillers are injected into the skin using a very fine special needle.The correction is seen immediately.
3.Are there any possible side effects?
The results are instantly visible. After the treatment with Skinject related reactions may occur, such as some mild swelling and redness. These are usually resolved spontaneously after a few hours. Most patients can resume their normal activities immediately after the treatment. It usually takes 1-2 days for the skin to return to being
4.How long do the Skinject products last?
The effects of the treatment with Skinject are long lasting but not permanent. Individual results will depend on a variety of factors, e.g. Location of application, and the patient's age, skin type, skin conditions, metabolism and lifestyle. In most cases the effect lasts for 6 - 24 months.
5.How should I behave after the treatment?
Do not expose your treated area for 3-4 days to intense heat or cold. During this time frame you should avoid alcohol, sauna sessions and sunbathing. Do not massage the treated area.