Dry Strength Agent
It
is the copolymer of acrylamide and acrylic acids,
using polymer mesh structure to increase hydrogen bonding number in the mutual area of fiber to fiber. Its combination area of long-chain polymers can be deformed, thus increasing the bond toughness. It could improve the tensile strength, stiffness, ring-crush strength, bursting strength, folding endurance and other physical indexes. And it also can improve the retention rate of the fine fiber and filler and drainage performance.
The main Application
:
1.
It is especially suitable for Kraft paper
,
board
paper
and corrugated paper,
etc.
2. When diluted with clean water, the dilution multiples of this product is generally about 15 to 30 times. After the product was stirred sufficiently, add uniformly to the slurry in an amount of 5-10kgs for one-ton paper.
3. Adding-position that selected should have full contact with the slurry. Generally choose the ingredients pool, high box or import pump.
4. Use a plastic or stainless steel as the material for the product
'
s storage, dilution tank, piping etc..Iron-based material will cause corrosion and thickening phenomenon.
5. Do not mix with other chemicals when storage or use.
Packing & storage
:
Packing:
200kg PE drum or 1000kg IBC drum.
Storage: Store in a cool, dry place
,
protect
ing
from moisture.
When loading and unloading, you should take care to prevent packaging and containers from being damaged,
avoid
ing
leakage
.
Quality Standard
:
Item

Standard Specification

Appearance

Colorless

to light yellow viscosity liquid

Content

(%)

15

%

-

25%

Viscosity(25ºC)

2000-8000cps

6000-9000cps

PH

3.5-5.0

Shelf life

6months min

3-6months
Application Case
Mill Case 1
Paper machine condition: Two stacks of paper machine, kraft paper width is 4400mm, and the speed of papermaking is 350-400m/min;
Slurry situation: The bottom layer is 11# waste paper
The bottom layer is lower grade waste paper
Product Quantitation: 110-170g/m2,
Dry strength agent addition amount: 5-10 kg/ton of pulp
Add position: in the slurry tank or before the pump
Application effect: horizontal folding resistance improve 20%, bursting strength improve from 1.9N to 2.2N.
Mill case 2
Paper machine condition: single net paper machine, corrugated paper, width is 2850mm, papermaking speed is 400-600m/min;
Slurry situation: common country waste
Product Quantitation: 110-170g/m2,
Dry strength agent addition amount: 3-10 kg/ton of pulp
Add position: in the machine chest or before the lift pump
Application effect: the ring pressure strength is improved 20%-30%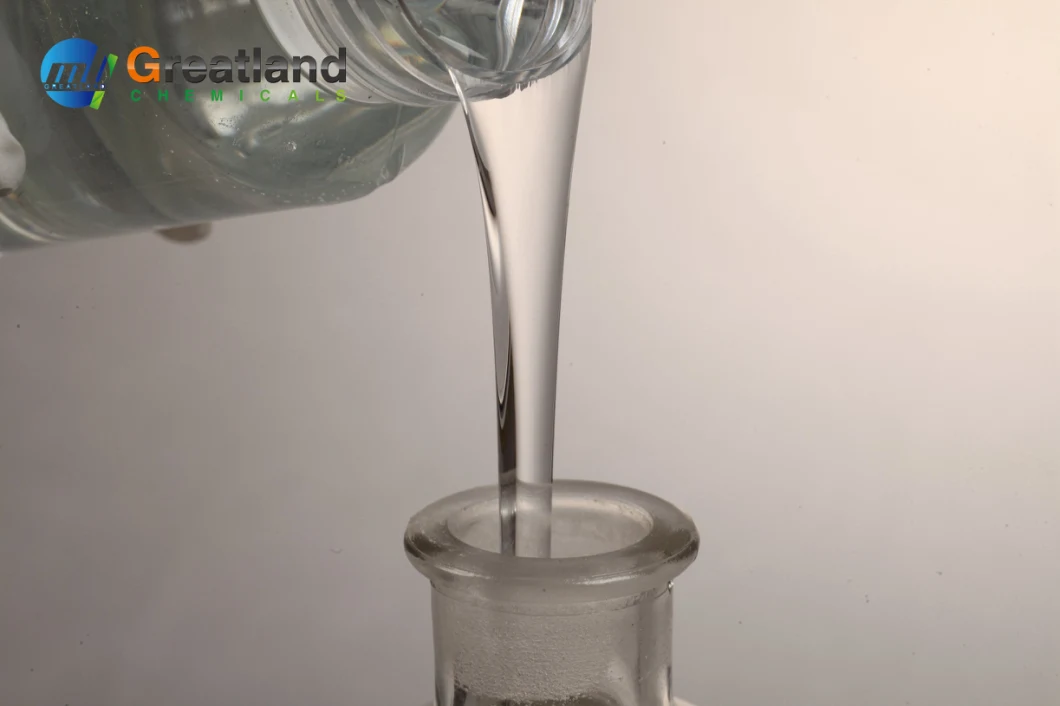 Contact us
WEIFANG GREATLAND CHEMICALS CO., LTD
RM1609-1610, WANDA PLAZA B, WEIFANG, SHANDONG, CHINA
Website:mingyanghg.en.made-in-china.com