Energy Saving Industrial Multi Layer Wire Mesh Belt Dryer For Coal Fines Briquettes
Introduction of the industrial multi layer wire mesh belt dryer :

mesh belt dryer is a kind of drying equipment that through electrical heating, steam heating and hot wind heating in taking advantage of steel mesh as transmission band to carry materials for continuous drying. Directly deliver the suppressed finished product ball to table conveyor through conveyor, evenly distribute the finished product ball in dryer through scraper blade located in the upper point of table conveyor in order to increase air permeability of ball and achieve drying.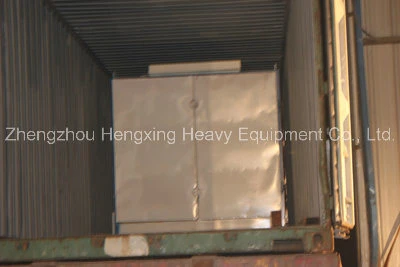 Working principle of the industrial multi wire mesh belt dryer :
The heat radiation and heat convection heat the air in the mesh belt dryer drying chamber after the air being exchanged by the heat exchanger. The hot air is diffused in the whole drying chamber and carry out sufficient heat exchange with materials under the function of fan. The vapor is removed from the drying chamber under the humidity removing fan.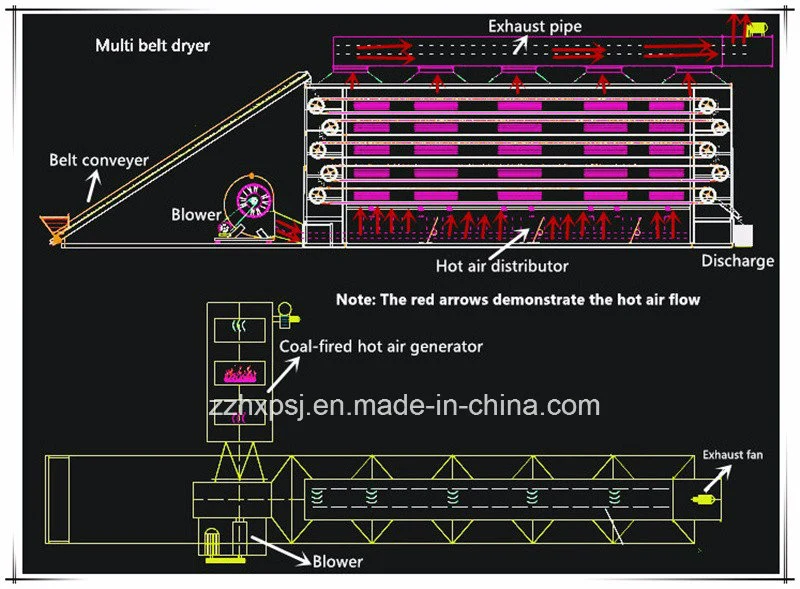 Advantage of the industrial multi wire mesh belt dryer :
1.Mesh Belt Dryer is widely applied in chemical, foodstuff, pharmacy, construction material, and electronic industry.
2.particularly it is adapt to dry the raw materials which have good air permeability and shaped in sheet, strip or granule.
3.For ointment stuff, the wisest way to dry it is: shaped that stuff first, and then drying it.
Features of the industrial multi layer wire mesh belt dryer:


1 Low invest, fast drying speed, high evaporation efficiency.

2 High rate and capacity, good quality output.

3 Adjustable air flow, feeding temperature, materials stop time.

4 Hot exhaust air can be recycled

5 Special hot wind separate system, which enables the hot air more evenly.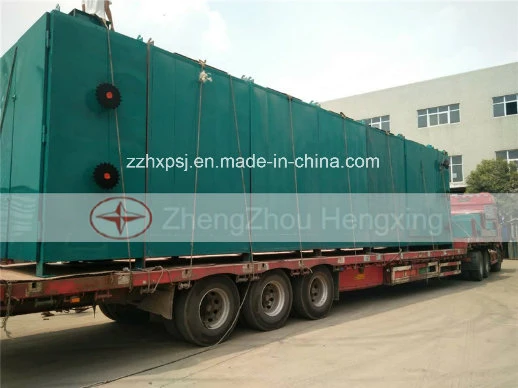 Industrial Multi Layer Wire Mesh Belt Dryer Technical Parameters:
specifications
BD6
BD8
BD10
BD12
BD16
BD20
BD24
BD30
Net belt width(mm)
600
800
1000
1200
1600
2000
2400
3000
Dry length(m)
6-12
6-12
6-16
8-16
8-22
10-26
12-30
12-40
Feed length(m)
1
1
1
1
1
1.5
1.5
2
Drive length(m)
1
1
1
1
1
1.5
1.5
2
Dry area(m2)
3.6-36
4.8-48
6-80
7.2-96
12.8-105.6
20-260
28.8-360
36-600
layer
1-5
Layer spacing(mm)
400-600
Carrying capacity
90-200 Kg/m2
Using temperature
Carbon steel≤400 C°,Stainless steel≤600 C°
Evaporation intensity
5-20kg water/m2.h
Heat source
Hot air, electricity, steam
speed
0.06-1m/min
Transmission power(Kw)
1.1-2.2
1.1-2.2
1.1-2.2
1.1-3
1.5-3
1.5-4
3-7.5
5-11
supporting equipment
Conveying equipment, hot blast stove, dust removal equipment, induced draft fan, etc
Our mission is providing our clients timely, rapidly, and efficiently services.
√ Rapid Reply
To the issue you propose, or the feedback, we are sure to make reply soon.
√ Providing Solution Design:
According to the results of communication with you, we will provide a design solution for you speedly.
√ Inspection Our Factory and Machines:
If you have interests, welcome to visit our factory and inspect the machine.
√ Order execution:
Provide equipment layout draw, foundation draw and detailed equipment manauls. Timely report you the manufacturing schedule and related photos.
√ Delivery fast:
We can arrange fast, safe shippment on time.
√ After-sales service:
If you need, we will dispatch engineer to the site to guide installation, debugging and training operators. Installation and operation workers are offered if you need
Contact us :
Ms Sara Pang
Mobile phone :0086137 8347 1727