Layer Poultry Battery Cage Feeding Equipment For Chicken House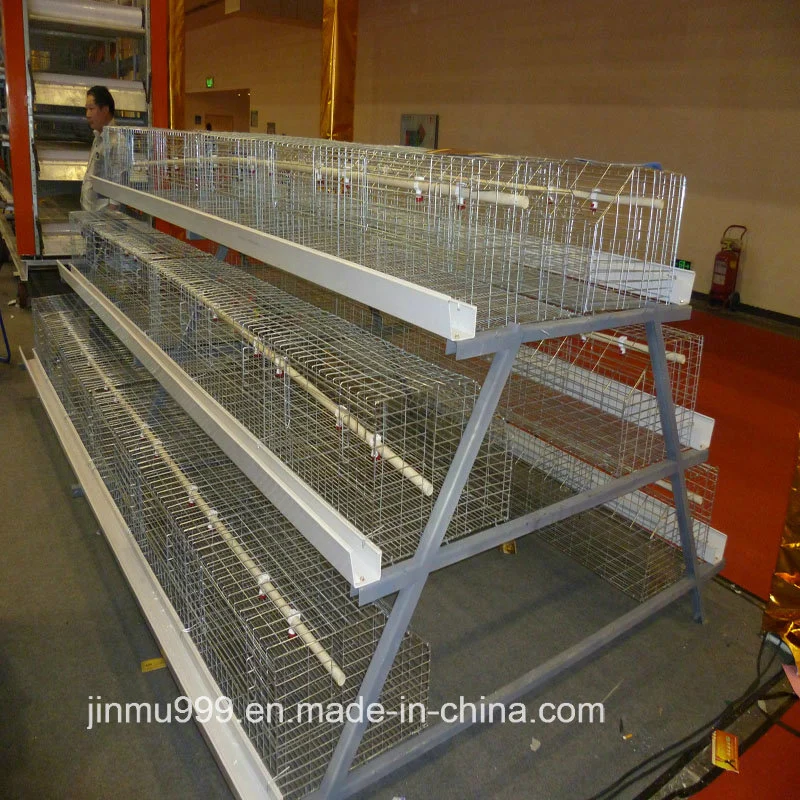 Main Tech-Datas of A type Layer Chicken Cages(A Type)

Item No.

Materials

/

Q235 steel wire

Surface Treatment

/

Electricity Galvanization

Tiers

/

2/3/4/5 tiers (According to clients' requirement)

Dimensions/unit

mm

(L*W*H/unit)1950*350*380 / 2150*500*430

Installation Dimensions

mm

(L*W*H/unit)1990*2400*1900 / 2200*2500*2150

Cells/unit

pcs

(390mm/cell*5cells)
(430mm/cell*5cells)

Rearing Period

weeks

16 weeks-72 weeks

Floor space/bird

cm²

455/430

birds/cell

birds

3/5

Bottom wire mesh angle

/

9

Distance of bottom wire

mm

≤ 25

Sets/Row

sets

1--55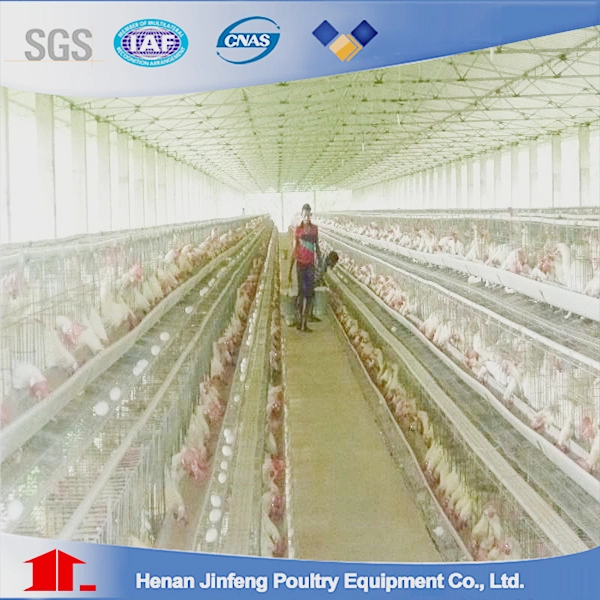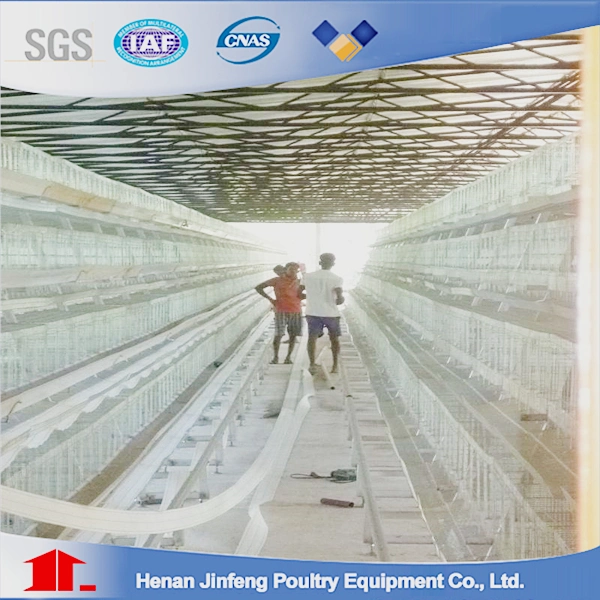 Detailed specification:
1. Material: Galvanized steel wire
2. Surface treatment: Galvanization, we have most advanced automatic galvanization Line for Poultry Equipment manufacture all over the world
3. Tiers of the cage: 3 tiers, it certainly can be 2/4/5 tiers according to your requests
4. Size of the chicken crib: 70*80*120mm, the crib we produce is of high content plastic, solid and durable, the loading capacity of each layer of one Group: 40KG/PC.
5. The water pressure controlling system can supply cleaning and average fresh water for each chicken, the quality is very good and durable,
6. The stainless steel nipple drinkers, 1PC/cage, JINFENG Patent, the warranty is 15 years,
7. The incorporate feeding hopper have the advantage of limited shape loading more feeds, feeding equally, it can be adjusted by your requirement in each tier.
8. The manure removal system makes the manure drier and easier to removal and recycle, transport the manure directly to the transverse device or out side the house.
9. The vertical and transverse egg-collection system, which has the high efficient collection, with smooth speed, save labour and egg damage rate lower tha 3%.
10. Certificated by ISO9001.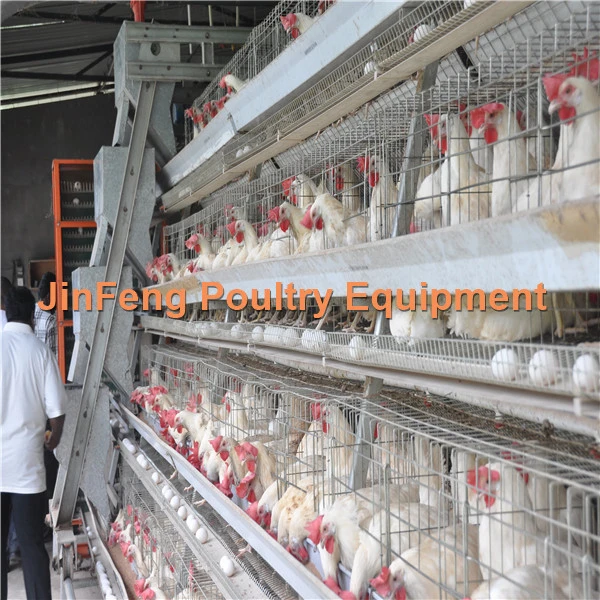 Technology Descriptions

Cage Frame System Materials

Q235 A Steel for the Cages Frame Systems

Feed Troughs

Made by 1.0-1.20mm Aluminum Zinc Plates

Surface Treatment

Hot Dipped Galvanization by Jinfeng Hot Galvanization Production Line

Cage Dimension

Can Be Changed According To Different Kinds of Chickens

Battery Cage System Tiers

2-5 Tiers Available Optional
Our Factory: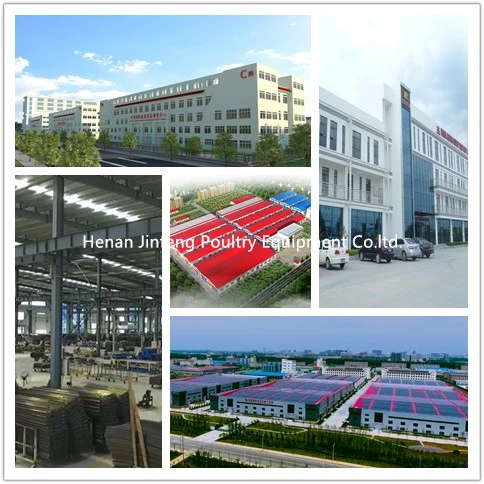 What information you are supposed to provide to get a good price?
a. Chicken farm size (Length*width*height);
b. Quantity of chickens in one farm;
c. Weight of chickens when they're for sale in market;
d. Types of chicken: broiler/breeder/layer (WE ALL HAVE);
e. Types of breeding: on the ground/in cages;
f. Chicken farm location and local climate condition (temperature, humidity...);
g. More information you think helpful.
If you need any of the above products, please contact us, we will be sure to supply you the top quality products with excellent after-sale service, thanks.
Contact details: