Egg Layer/Mobile/ Moving/Hydraulic Block Forming Machine Qt 40-3A (DONGYUE BRAND)
1.Simple introduction of our company
Our company was incorporated in 1994 under the former name of DONGYUE Building Material Machinery. We now have a registered capital of 53.5 million RMB and total assets amounting to 380 million RMB. Our current staff roster exceeds 1500 employees. Each year we assemble more than 5000 sets of block-making machines and over 500 autoclaved aerated concrete / autoclaved lightweight concrete panel production lines. The annual production capacity of our AAC block production line ranges between 100 to 400 thousand cubic meters. Similarly, our autoclaved aerated panel equipment can yield up to 300 thousand cubic meters each year.

2.
QT40-3A
Egg Layer/Mobile/ Moving/Hydraulic Block Forming Machine
advantages


(1)
QT40-3A mobile hollow block machine with advanced techniques,reasonable structures,this machine adopting mould vibration,it can manual moving,forward,
backward,turn direction,this machine is of small size,higher production,easy to operate,
high efficiency,low maintenance.
(2)High performance:moblie hollow block machine using high quality steel,fine workmanship,taiwan selected hydraulic components,so the machine can producing block continually.
(3) QT40-3A mobile hollow blocks machine makes blocks quicly,consumer low electricity
( only consumer 1/6 of electricity on the same model block machine),the blocks produced
by it is of high density and strenght,so selecting this machine can lower the client investments and save production costs(it no need pallets).
3.Guarantee for this QT40-3A
Egg Layer/Mobile/ Moving/Hydraulic Block Forming Machine
(1) We can supply one year guarantee,if our client have any questions,they can call our service number any time.we provide service fro you 24 hours per day.
(2) Within in one year,if our clients have any questions that can not solved
,
we could get to
clients' place and handle for you.
4.QT40-3A
Egg Layer/Mobile/ Moving/Hydraulic Block Forming Machine
pictures



Sample for the hollow blocks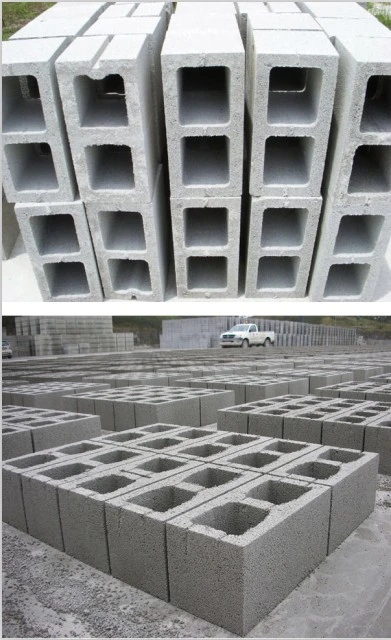 5. Overseas office
We have set up overseas office in India,Indonesia,Vietnam, and we provide good after-sale service for our clients.From now on,we have exported 15 lines for so big machine
in india,also have more than 10 lines in indonesia.
6.
2013 main market for QT40-3A block machine
Europe:
Latvia, Bulgaria, France, Asker, Kazakhstan, Russia, Uzbekistan
and
so on.
Africa
::
Nigeria Su
d
an Senegal
and so on
Asia:
Bangladesh,Saudi Arabia, Thailand and so on
Also exported to American
QT40-3 Theoretical Production capacity

Size(LxWxH)

Pcs/Mould

Pcs/ Hr

Pcs/ 8 Hr

400X150X200

5

750

6000

400X200X200

4

562

4 5 00

400X250X200

3

450

3600

Produce all kinds of solid bricks

QT40-3 Main technical parameters

Dimension of host machine

1800×1400×1100mm

Vibration force

35.5KN

Moulding period

25S

The size of the pallet

No need pallet

Capacity

5.2KW

Weight of the machine

0.8 T

Voltage

380V