"RONENFORM" BG(a member of RGL) is dedicated to manufacturing series of Wires/Springs Forming Machines, Tubes Bending Forming Machines, and various auxiliary equipment and spare parts. The company is headquartered in Beijing, and its manufacturing workshop is located in Baoding and Cangzhou. It provides high quality equipment for domestic and foreign pipe and auto parts customers, with rich experiences of serving the industrial field for more than 20 years, "RONENFORM" becomes a reliable professional wire/tube forming equipment supplier and life time partner. "RONENFORM" does not only provide machines, but also the know-how on specific products thanks to backup by a technician team consists of many top professors-being called "Craftsman", we are confident to guarantee all our customers that our manufacturing level /serving level ranks at the top all over China. We follow up the principle of "ZERO FAULT"on each steps of business with you.
RONENFORM

will always be here for you!
Metal Wire Forming Bending Machine Description
Fully-Auto Buckle Forming Galvanized Wire Mechinal 3D CNC Wire Bending Machine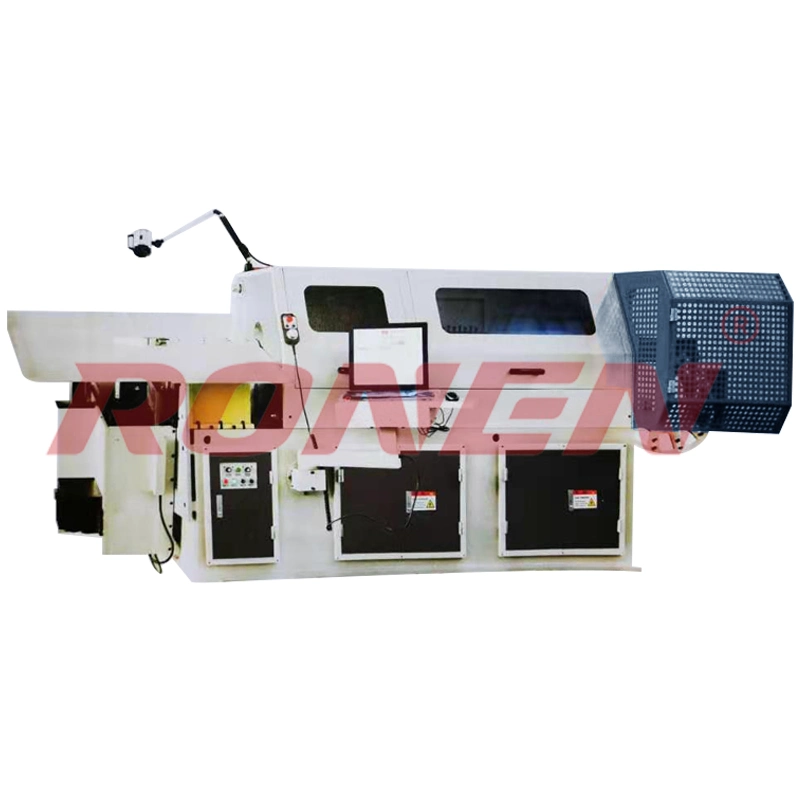 American Market Quality Auto 3D CNC Wire Bender /Automatic 3D CNC Wire Forming Machine Metal Bending Machine/Steel Bar Bending Machine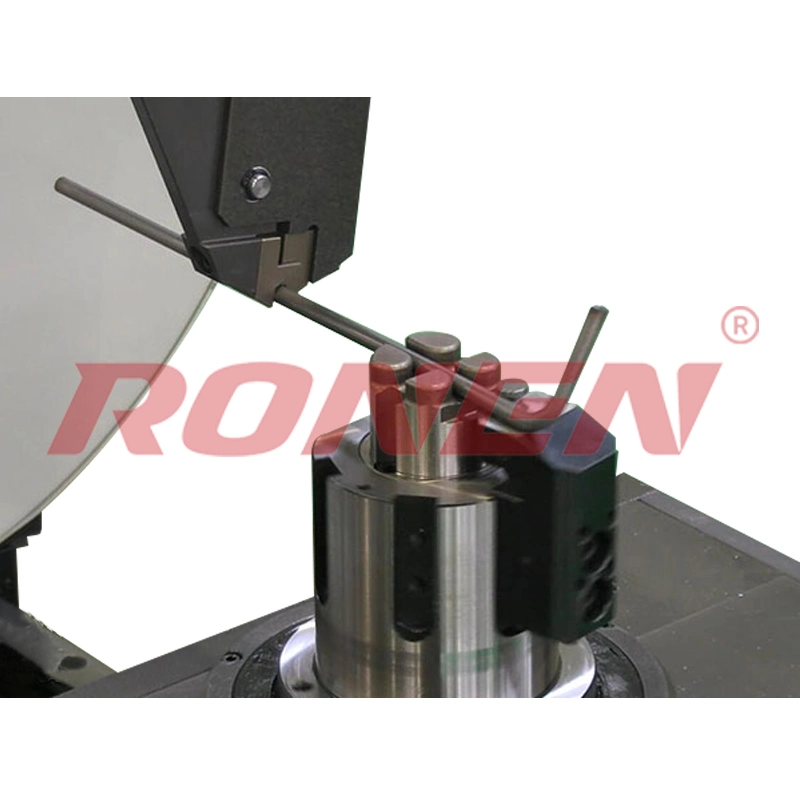 Steel Wire Bending Machine

Product Advantages:
1. In principle, the head turning molding machine has the advantages of no turning, light head structure and no turning, which ensures the fast and stable production
operation.
2. Computer power on, power off fast, simple and convenient operation. The computer interface can adjust the speed and change the program at the same time of
production.
3. High speed motor imported from Japan and reducer imported from Germany are used in the configuration. The production speed is more than 25% higher than that of
domestic counterparts.
4. Wire feeding and rotating arm are separated and matched. When the head is turned, the wire can not be turned, and the small outer diameter arc and multi circle
products can be formed.
5. The production can realize that the angle does not change at the slowest angle, and the production stability is better.
6. Bearing, gear and other important parts are imported from Taiwan, with 8760 hours guarantee, and the equipment is durable and reliable.
7. High precision, can do 2.0-14 mm wire diameter range of wire forming products, error reduced to 0.1 mm
8. The matching use of the steel wire butt joint machine makes the line changing operation of the machine more convenient.
Forming Wire Bending Machine

Technical Parameter:
Project /

M

odel

RN

-06-6A

Machining line diameter

3.0mm - 6.0mm soft steel wire (20# steel)

Maximum wire feeding speed

50m/min

The minimum time required to twist the head 90 degrees

0.1s

The minimum time required to reverse the transformation of the core

0.2s




The

m

i

nimum time required to turn the line at 90 degrees

0.2s

Maximum lifting speed of torsion mechanism

250mm/sec




Maximum feed stroke

Unlimited

Feeding mode

Roller feed line

Maximum bending radius

20mm

Maximum bending angle

180°

Every set bending number

Unlimited

Set number of files

Unlimited

Working speed

Bending speed

180°/0.5sec

Rotation speed

360°/2sec

Feed speed

700mm/1sec

Accuracy

Bending angle

±0.05°

Angle of rotation

±0.05°

Material input mode

Controller

Industrial computer

CNC data input

Touch screen input + hand wheel input

Bending (C) servo motor power

1.0 KW

Rotating (B) servo motor power

1.0 KW

Power supply (Y) servomotor power

2.0KW

Electrical capacity

15KVA

Machine weight

2000KG

Machine size L*W*H(mm)

2300*1600*1650MM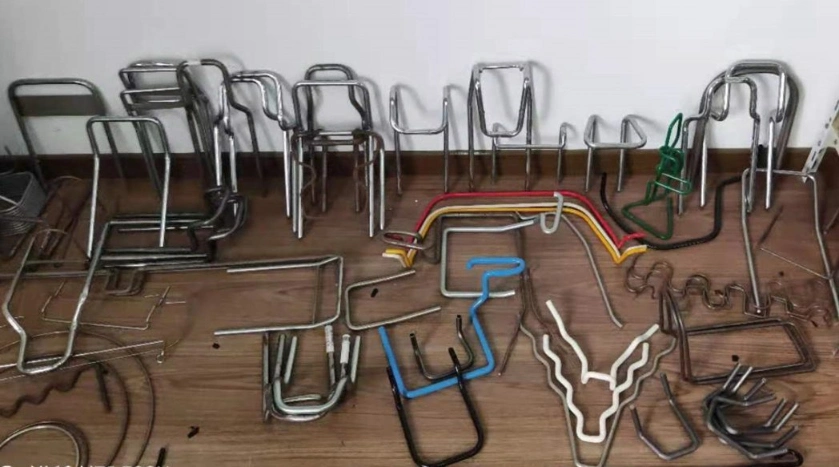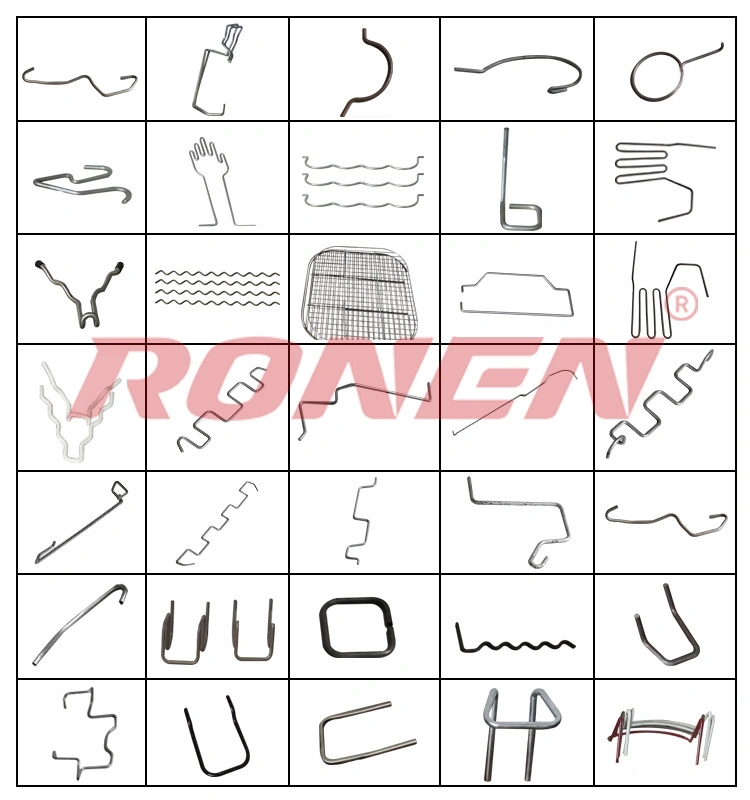 Ronen Group Related Products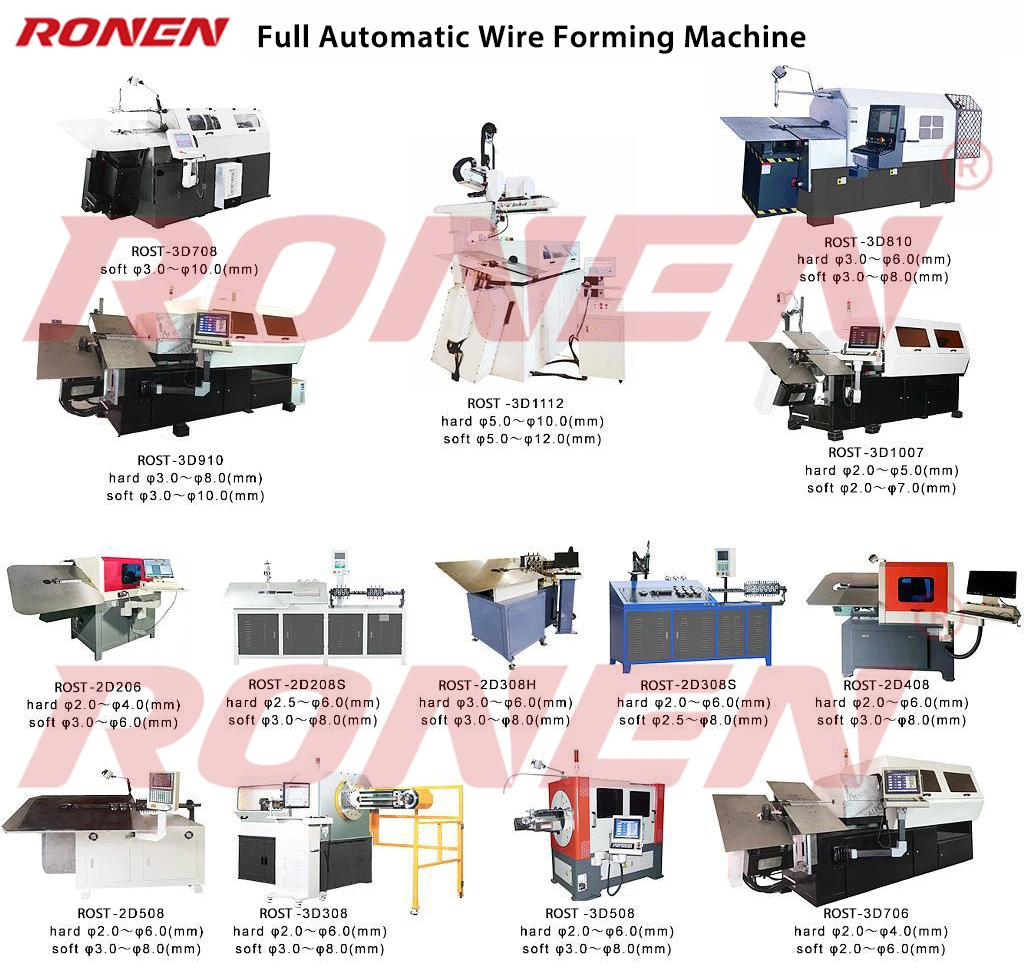 Ronen Group Exhibition Information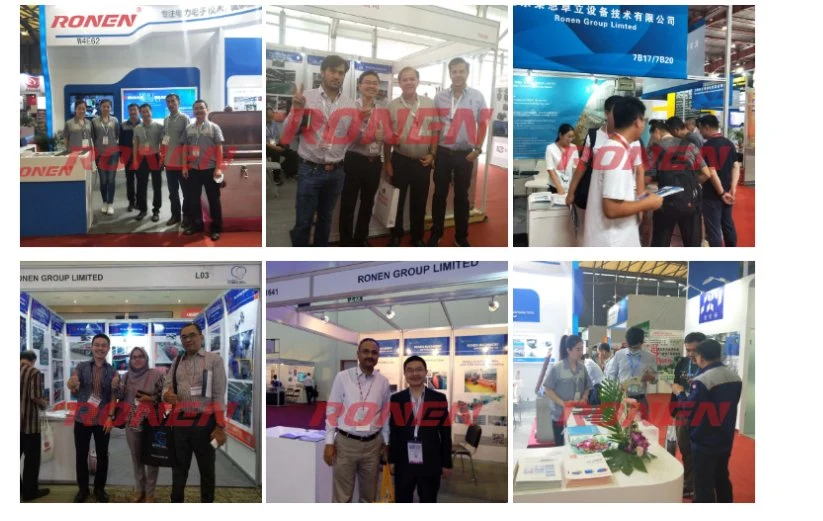 Certifications

FAQ
1.Q:Are you manufacturer?
A:Yes, We are manufacturer.
2.Q: What are the payment terms?
A: Pattern of pattern :we can accept L/C ,T/T , Western Union , Money Gram
3. Q: What is the whole business flow cooperation with us ?
A:1.Firstly,send your inquiry to us,make us have learned your requirement
2.We will be drawing a proforma invoice according to your requirement ,and start production after you finished to pay
30% deposit.
3.All of the goods, packing details, and B/L copy will be send to buyer after finished production. We will arrange
shipment and provide original B/L after the buyer finished to pay the balance.
4. Q: What if you encounter technical problems?
A:Please contact us as soon as possible and let us know what kind of technical problems you encounter and the
details. We will give you a solution within 24 hours.
5. Q: What advantages we have?
A: Rich experience: We have been in this line for 20 years . we can provide solution according to the problem of the
buyer meet in the production process.