Description
The optical fiber unit is positioned in the centre. Two parallel Fiber Reinforced Plastics (FRP) or steel wires are placed at the two sides. A steel wire as the additional strength member is also applied. Then the cable is completed with a black LSZH sheath.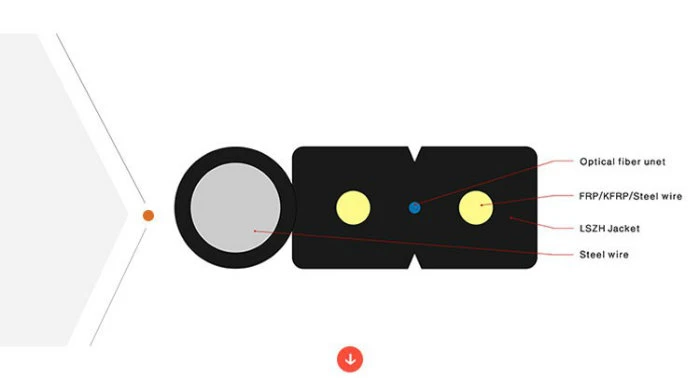 Characteristics
1.Special low-bend-sensitivity fiber provides high bandwidth and excellent
communication transmission property;
2.Simple structure, light weight and high practicability;
3.Novel flute design, easily strip and splice, simplify the installation and maintenance;
4.Low smoke, zero halogen and flame retardant sheath.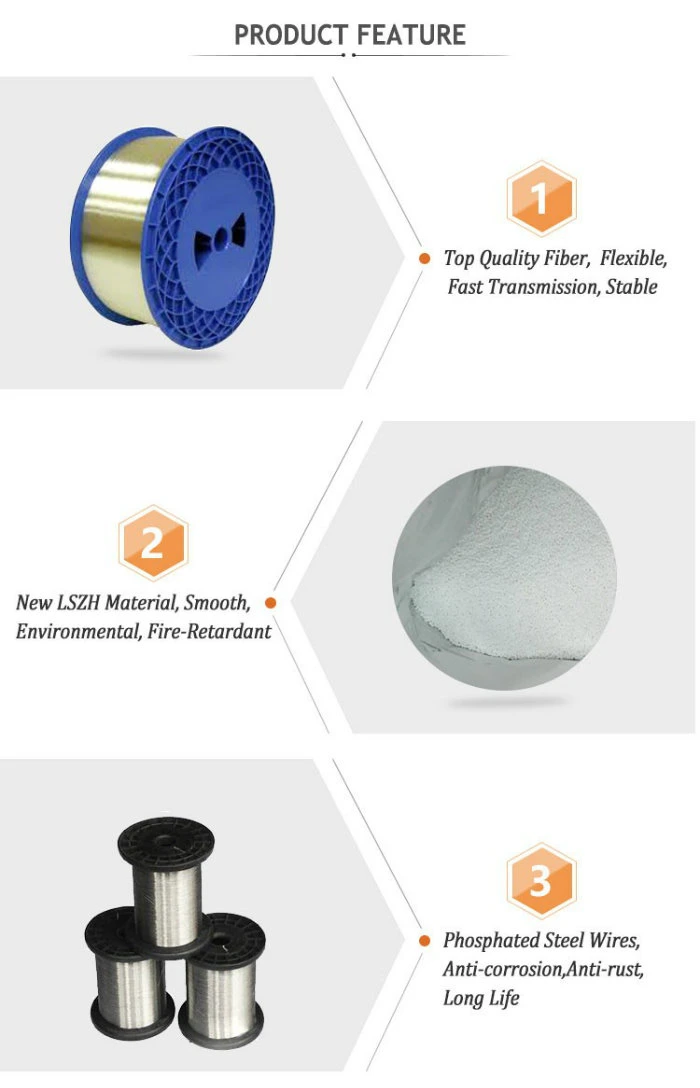 Optical Characteristics:
G.652D
50/125μm
62.5/125μm
Attenuation (+20ºC)
@850nm
≤3.0 dB/km
≤3.0 dB/km
@1300nm
≤1.0 dB/km
≤1.0 dB/km
@1310nm
≤0.36 dB/km
@1550nm
≤0.22 dB/km
Bandwidth (Class A)
@850nm
≥500 MHz·km
≥200 MHz·km
@1300nm
≥1000 MHz·km
≥600 MHz·km
Numerical Aperture
0.200±0.015NA
0.275±0.015NA
Cable Cut-off Wavelength λcc
≤1260nm
Standards:
GYXTW cable complies with Standard YD/T 769-2003.
Storage/Operating Temperature: -40°C to + 70°



Packaging & Shipping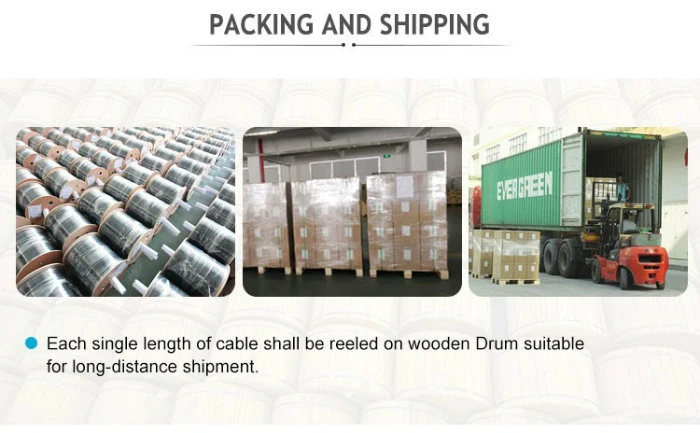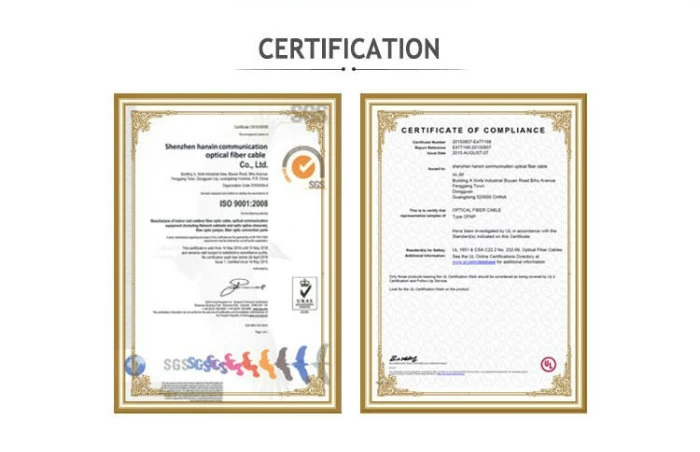 FAQ

1.Are you the real manufacturer?
Yes. We are the real manufacturer with 18 years' history.
2.What is your fiber brand ?
YOFC, FiberHome, etc
3.Can you accept small order?
Yes, small order is available .We support new project of our customers as we know business is always from small order.
4.What is your warranty period?
25 years for fiber optic cable
5.Which kind of certification you have ?
ISO9001, SGS, UL, RoHs.
6.What is your delivery time?
Usually within 2-3 working days
7.What about your annual production capacity?
Outdoor/Indoor Fiber Optic Cable, our annual output is 8,000,000 KM;
FTTH/FTTX/FTTA Cable, it is 6,000,000 KM per year;
Patch Cord/Pigtails, it is 12,400,000 Pieces per year.
8.What is your payment way?
T/T, L/C, Western Union and Paypal.
9.Can you supply customized products and logo?
-Yes. We supply OEM&ODM service. You can send us your drawing.